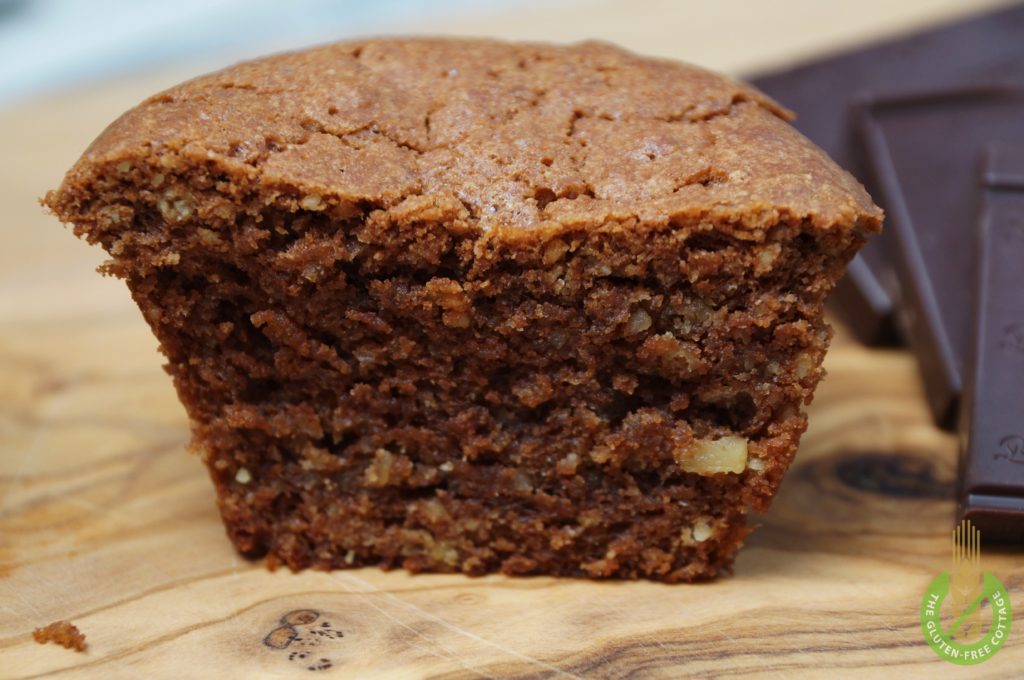 When my son asked me to make gluten-free chocolate muffins for his birthday I knew I was in trouble. The reason was that according to my experience chocolate muffins required nuts to be moist and tasty – but there was a strict no-nuts policy at school. So the flour I was looking for needed to be not only gluten-free but also have a pleasant nutty taste.
Well, the only flour I could think of was buckwheat flour. But buckwheat flour seemed to be a bad choice as a substitute for nuts – the kids did not really like the chocolate muffins because they found them much too dry and also a bit tasteless. So, the next time I was making chocolate muffins at home I made two changes: I used pearl millet flour instead of buckwheat flour and I also added plenty of finely chopped walnuts (this time the muffins were for my family only and there are no nut allergies in my family). Well, these gluten-free chocolate-walnut muffins turned out very nicely – they were delicious and moist and my  family just loved them!
My Recipe:
Delicious Gluten-Free
Chocolate-Walnut Muffins
| Prep time: | Bake time: | Total time: | Yield: |
| --- | --- | --- | --- |
| 20 mins | 25 mins (per batch) | 45 mins | 25 muffins |

INGREDIENTS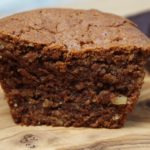 GLUTEN-FREE DOUGH:
200 g [≈ 2 cups] pearl millet flour
50 g [≈ 1/2 cup] corn starch
1 TBS. psyllium husk powder
1 tsp. locust bean gum powder (or xanthan gum powder)
1 tsp. gluten-free baking powder
1 tsp. baking soda
150 g [≈ 1-1/2 cups] finely chopped walnuts (or pecan nuts)
300 g [≈ 1-1/4 cups or 2-1/2 sticks plus 1 TBS.] unsalted butter
300 g [≈ 1-1/3 cups] granulated sugar
4 tsps. vanilla sugar
6 medium-large eggs (eggwhites, yolks)
150 g [≈1-1/3 cups] semi-sweet chocolate (60% cocoa)
1 pinch of salt
ICING:
5 TBS. apricot jam
100 g [≈ 1/2 cup or 1 stick minus 1 TBS.] unsalted butter
150 g [≈ 1-1/3 cups] semi-sweet dark chocolate (60 %)
DIRECTIONS
Preheat oven to 180 °C (360 °F).
Make dough: Break the chocolate into pieces, place it in a bowl and let it first melt (best in a warm water bath) and then cool until temperature is handwarm.
Cut butter into medium-sized pieces and put it in a large bowl of an electric mixer. Add sugar and mix it very well until the butter-sugar-mix gets very creamy and shows a whitish colour. Now add vanilla sugar and egg yolks and continue mixing for a couple of minutes.
Add the hand-warm liquid chocolate and mix it.
Mix millet flour, corn starch, psyllium husk powder, locust bean gum powder, baking powder and baking soda thoroughly in another medium-sized bowl. Stir in finely chopped walnuts.
Beat the egg whites with another electric mixer (or a whisk) in a separate medium-sized bowl. Add a pinch of salt shortly before it gets stiff.
Put first the beaten egg whites and then (on top) the flour-walnut-mixture on the butter-sugar-chocolate mix and mix  it very (!) carefully with a rubber spatula (so that the air from within the beaten egg whites will not escape again).
Bake: Now spoon the batter into muffin cups and let them bake in the low center of the oven for about 25 to 30 minutes.
Take muffins out of the oven and let them cool.
Make icing: Now heat the apricot jam in a small pot. Take a spoon and put a small layer of hot apricot jam on top of the muffins to "seal" them against the warm chocolate icing (this also give a delicious taste).
Once the muffins have cooled completely, make the chocolate icing: break chocolate in chunks and cut butter into medium-sized pieces and put them in a bowl to let them melt (best in a warm water bath).
Take muffins at their bottom and  dip their head shortly into the warm chocolate icing. Decorate the top of the muffins and and let the chocolate icing dry.
Enjoy your very delicious gluten-free chocolate-walnut muffins!
Tips & Tricks
You can add a few tablespoons of natural yogurt and a teaspoon of apple vinegar to make the muffins even more fluffy.
Make the "needle test": You will know that the muffins are ready when you put a small skewer in one of the muffins and the skewer comes out clean.

NOTES:
1 cup [US] = 235 ml = 16 tablespoons (TBS)
TBS = tablespoon = 15 ml
tsp. = teaspoon = 5 ml
1 stick of butter = 1/2 cup = 113 g (= 4 oz. = 8 TBS. = 24 tsp.)
1 pound (lb.) = 0.454 kilograms (kg) = 454 grams (g)
1 ounce (oz.) = approx. 28 grams (g)
1 inch (in or ") = 2.54 centimeters (cm)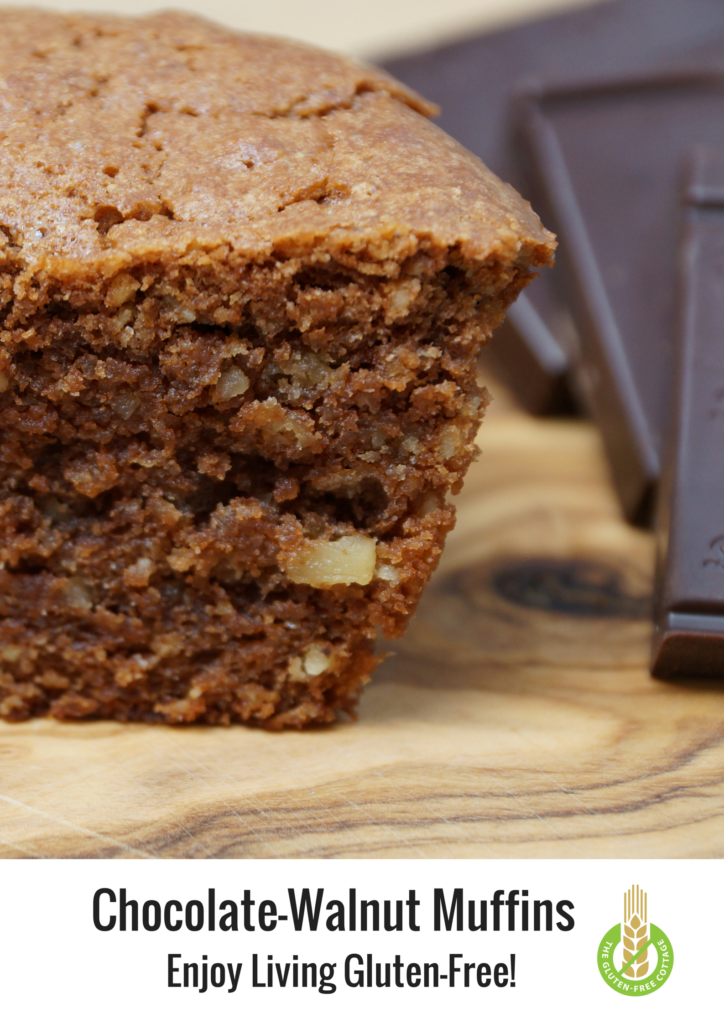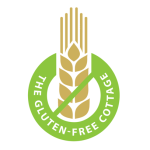 The Gluten-Free Cottage (GFC)
© 2017 GLUTENFREECOTTAGE.COM ALL RIGHTS RESERVED