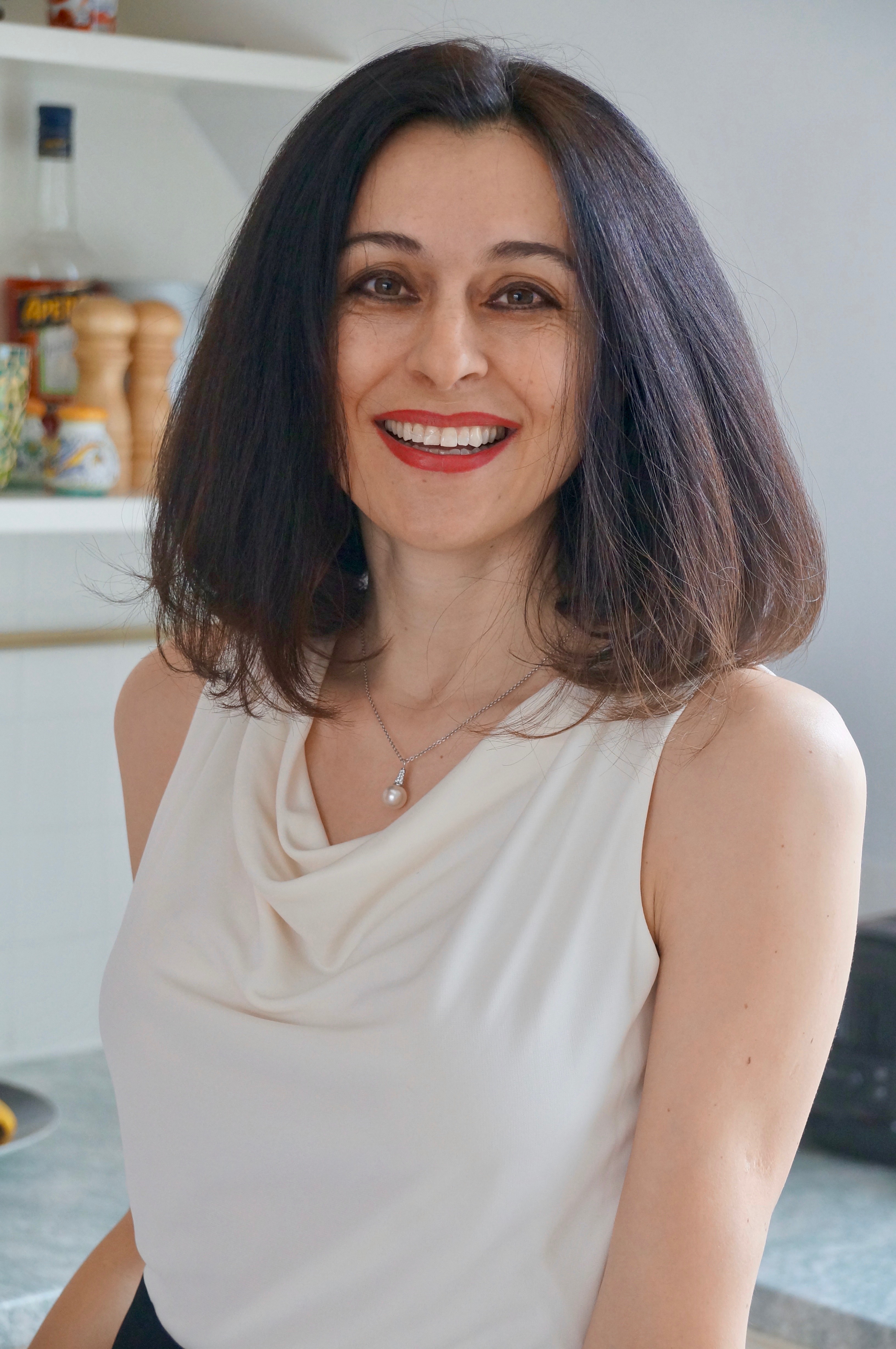 Hi, my name is Dagmar and I have been living gluten-free for quite some years now.
Originally I am from Austria, a beautiful country in the heart of Europe. Austria is not only known for its Alps, skiing and its formidable hospitality but also for the famous composer Mozart, who was born in Salzburg. And Salzburg was, of course, the film location of the famous movie Sound of Music.
But, most of all, we have a very long tradition of baking wonderful bread and pastries in Austria.
Austrian Signature Dishes
You may have already heard of our famous "Apfelstrudel" (apple strudel), "Kaiserschmarrn" (thick fluffy pancake torn into small pieces, mostly served with a kind of apple sauce), "Germknödel" (a big, fluffy yeast dough dumpling, topped with melted butter, poppy seeds and sugar), "Marillenknödel" (boiled potato dumplings filled with apricots; on top you have crunchy breadcrumbs roasted in butter and sugar), "Sachertorte" (a well-known and very delicious chocolate cake) and, of course, our "Wiener Schnitzel" (veal cutlets coated in flour, eggs and breadcrumbs and pan-fried in a special lard made from butter).
Loving Bread and Bakery Goods
Growing up at a small farm situated in a romantic valley north of Salzburg I was exposed from the very beginning to nature and its products. My mother used to bake a lot for my three brothers, my little sister and me (really yummy stuff!) and I guess that is how I started to really love baking.
Moving Abroad
After having graduated from the Vienna University of Economics and Business in Vienna, the beautiful Austrian capital (just think of the Schonbrunn Palace, the Hofburg Imperial Palace, the Spanish Riding School, the Viennese waltz and all the beautiful coffee houses) and having worked there for quite some years, my husband was offered an exciting job opportunity in the U.S.A. And that is how our very interesting and eventful expat life began. First we moved to the U.S.A., then Germany, then Switzerland and finally wonderful Copenhagen in Denmark. After more than 11 years abroad we repatriated to Vienna this summer and we very much enjoy being back home again. 
My Baking Group in the USA
Being such a big fan of Austrian bread and pastries I very much missed these things in the U.S.A. That is how I came to found a great international baking group in our lovely community in New Jersey. A lot of other expat moms (and also some US moms returning from their assignments abroad) living in our community joined it and we met at least once a month to bake international dishes together. It was lots of fun and I really liked baking with "my" baking group.
Switching to Whole-Grain Products
Moving on to Germany about two years later I started to lead a healthier lifestyle  – which also meant switching to whole-grain flour when baking. This proved to be the beginning of major health problems though.  I had been suffering from very painful migraine attacks every now and then starting when I was only a teenager  – but now the attacks  occurred on a weekly basis. Also,  a constant, leaden tiredness took hold of me (especially in the mornings and after meals).  And I developed very annoying, itching skin rashes.
Going Gluten-Free
It was only when we moved to Switzerland a couple of years later that I found out (thanks to internet) that gluten sensitivity might be the most likely cause for all my health problems.
This meant I needed to go gluten-free and get rid of every single gluten-containing product in my kitchen. So nearly everything had to be gone as gluten seemed to be just everywhere (even in soy sauce!).
And then I had to sit down and think about what a gluten-free diet really meant for my family and me. I decided that my whole family (and not only me) needed to change to a gluten-free diet as otherwise things would have been too complicated. And, truth be told, I did not want to have to cook two different meals on every occasion.
Healthy Again with a Gluten-Free Diet
Switching to a gluten-free lifestyle paid off very quickly. My weekly migraine attacks did not show again, my skin was nice and smooth and the constant tiredness was gone for good. Also, I stopped getting sick on every occasion.
Buying Gluten-Free Goods
After changing my diet from gluten-containing to gluten-free food I was puzzled about how to bake bread and pastries with gluten-free flour as this kind of flour does not contain the necessary protein to combine both flour and water to a smooth and flexible dough.
So I resorted to buying all my gluten-free bread and pastries in supermarkets and health food stores. Here in Europe, the offer of gluten-free products is not overwhelming (though increasing). Most of the gluten-free products were quite OK for us to eat. But after some time we had the feeling that we had been eating the same gluten-free products over and over again for lack of alternatives.
It was not only the quantity of the gluten-free bakery products offered by supermarkets and health food stores we found  wanting but also the quality. Most gluten-free bread and pastry products seemed to not create the crunchy and juicy feeling in the mouth we were used to from our time before switching to gluten-free products, but a somewhat "dry" and at the same time rubber-like consistency and, more often than not, a rather dull taste.
Baking Gluten-Free Bread and Pastries at Home
So, after my kids decided they neither wanted to take their (externally bought) gluten-free sandwiches nor any other gluten-free cookies and pastry products to school any more for all the above-mentioned reasons, I had to do something.
And that's how I started developing my own gluten-free bread and pastry recipes at home. As I find it very important to know what exactly the ingredients of a dish I am preparing are, I do not use any externally prepared gluten-free flour mixes for my baking. So I have not only fully control of all ingredients in my baking products but I am also not bound to any particular flour brand which might not be available in another region or country.
Of course, there are baking mishaps every now and then, especially when I am using new flour brands I am not familiar with (e.g. the baking "behaviour" of gluten-free oat or brown rice flour differs sometimes considerably from brand to brand). But in total, my family is now super-happy to have homemade, very tasty and crunchy gluten-free bread, pastries and cookies at their disposal. And I find it very rewarding and motivating to see my family so happy – which makes me happy in turn, too!
Why I Am Writing this Blog
Most of my inspiration for gluten-free bread and bakery products comes from my numerous and very delicious gluten-containing recipes. Though I find it very interesting and exciting to develop new gluten-free recipes myself, I can imagine a lot of people simply do not have the time (or the interest) to do so. That's why I would like to share all my knowledge regarding home-made gluten-free products with you.
Also, over time I have been able to acquire quite some general knowledge about a gluten-free diet and gluten-related health effects which I would like to share with you, hoping it may be of some help to you in your every-day struggle for a happy and  fulfilling gluten-free life.
Finally, I really appreciate a short feedback from you every now and then to my recipes and articles as this gives me the opportunity to improve my gluten-free recipes but also helps me deepen my understanding of gluten and all its effects.
Thank you very much in advance for your support!
Kind regards,
Dagmar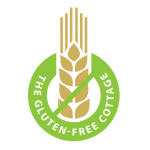 The Gluten-Free Cottage (GFC)
© 2017 GLUTENFREECOTTAGE.COM ALL RIGHTS RESERVED